The country division is a new division within the Friday Media Group consisting of our leading country brands: Horsemart, Gunstar and FarmingAds.

Horsemart.co.uk is the UK's leading website for buying and selling anything equine. On site there are thousands of adverts for horses, vehicles, trailers, tack/feed and property. Over 10% of Horsemarts' audience live an affluent life with multiple vehicles and property offering great cross-over with farmingAds. last year over 2 million users searched on average over 9 pages and spent over 6 mins 30 seconds on site, and these figures are growing in 2015

.
Gunstar.co.uk is the number one website for buying and selling guns. We received over 52 million page views in 2014 with an average on site time of just under 6 minutes. Our interactive audience are mainly outdoor enthusiasts and travel buffs and a lot of our shooting enthusiasts occupation lies in the agriculture industry.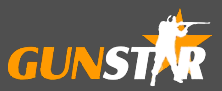 By Integrating our three niche brands we can offer you a unique opportunity to sell or advertise to a much greater but still very much targeted audience. Through research we know our users often have similar interests in the countryside and the outdoors from: farming, riding, agriculture and shooting. Speak to a member of the team today to receive discounts across two brands and further reductions across all three brands.
E-mail across all 3 brands
£800
/one off
70 000 users
fully interactive
bespoke and professionally designed
Leave details
Website takeover on all 3 sites
£5.00
/CPM
minimum spend: £1500
Improves brand awareness
Thousands of impressions daily
Leave details
Single location/category on all sites
Mix and match the brands you wish
Targeted featured business banner
Leave details